There are many challenges and difficulties to live the life of the designer and developer. Such as dealing with impossible projects, figuring out how to manage the schedule, overtime all the time and some funny moments.
Their life common problems are illustrated in the hilarious cartoon illustration below. Take a look on to discover (and laugh!) about some familiar problems that you might find yourself.
1. Impossible projects
Have you ever got an impossible project requirement like this before? This is a real story comic from Junoteam. If you are in this situation, try to explain how big the project is and ask for the budget before quoting.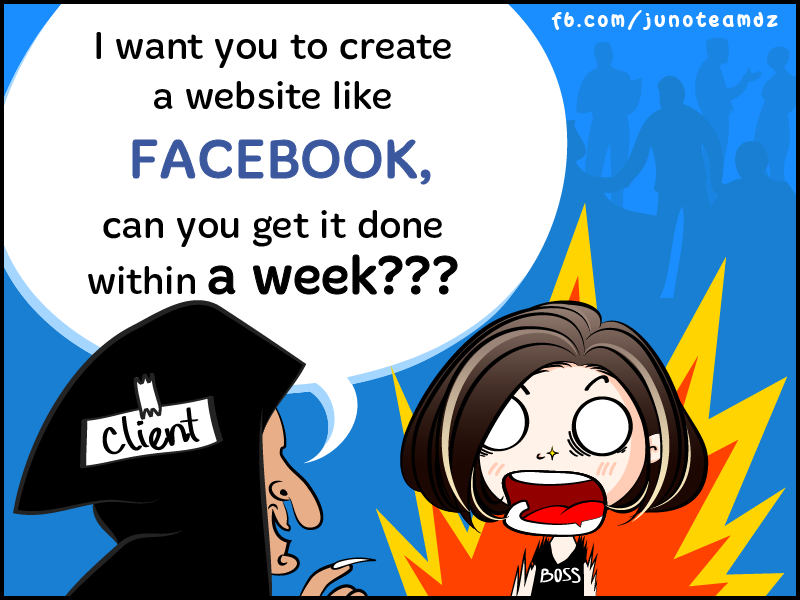 2. Developer's holiday
Everyone has a date, a party or a vacation? Usually not a developer. Cartoon by Junoteam.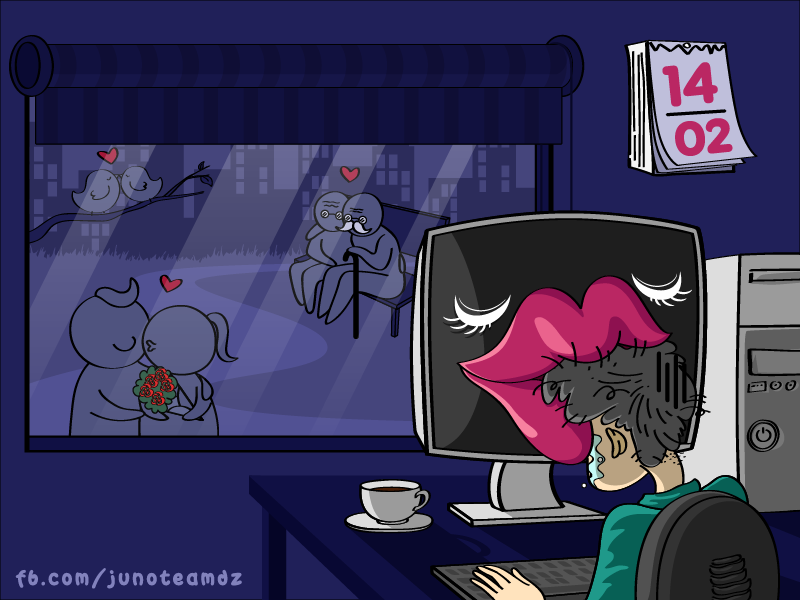 3. An almost perfect design
Ever had to do multiple of final choice of a design? This funny cartoon from Junoteam is about 69th feedback email for an almost perfect design from clients.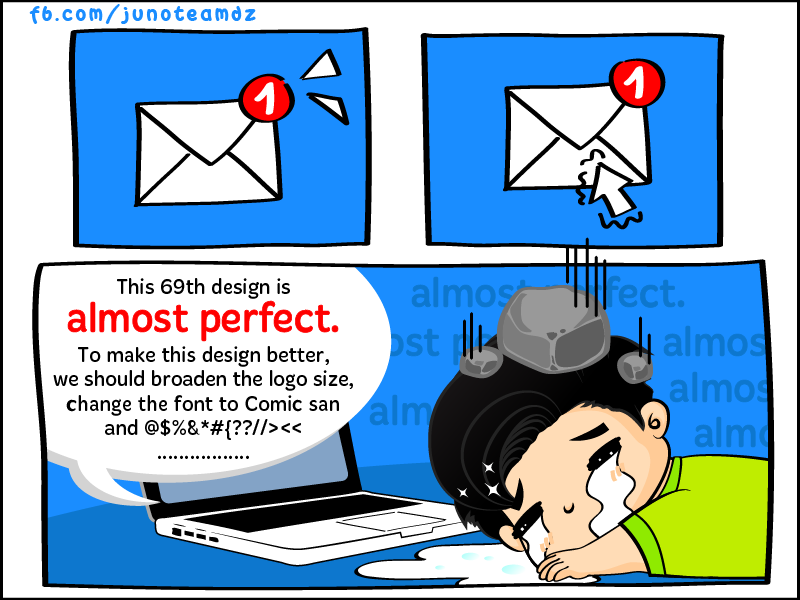 4. The interview
If you want to show your development skills in an awesome way. You should better try this one time. Check out this Hilarious cartoon created by Junoteam.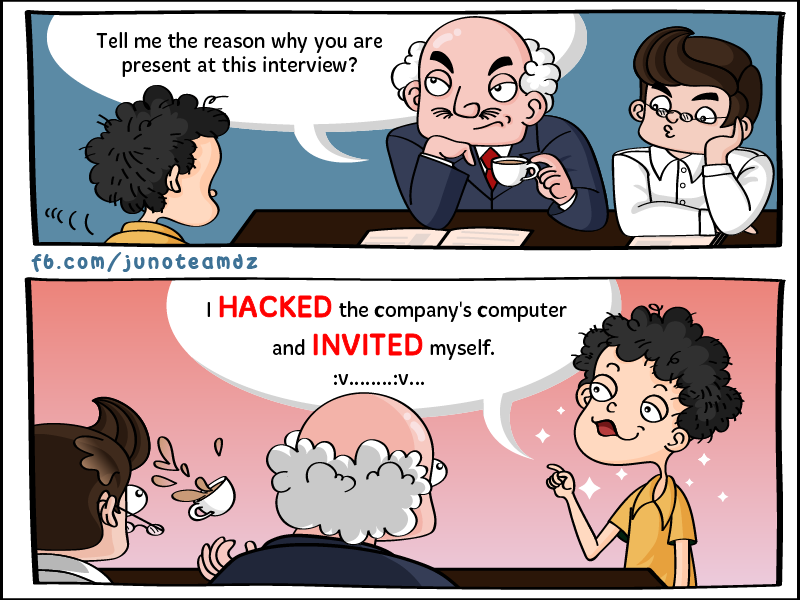 5. A Spec work
Do you think designers using the magic wand to create spec works? Nobody should have to create outstanding, completed works for no pay! A cartoon by Brad Colbow.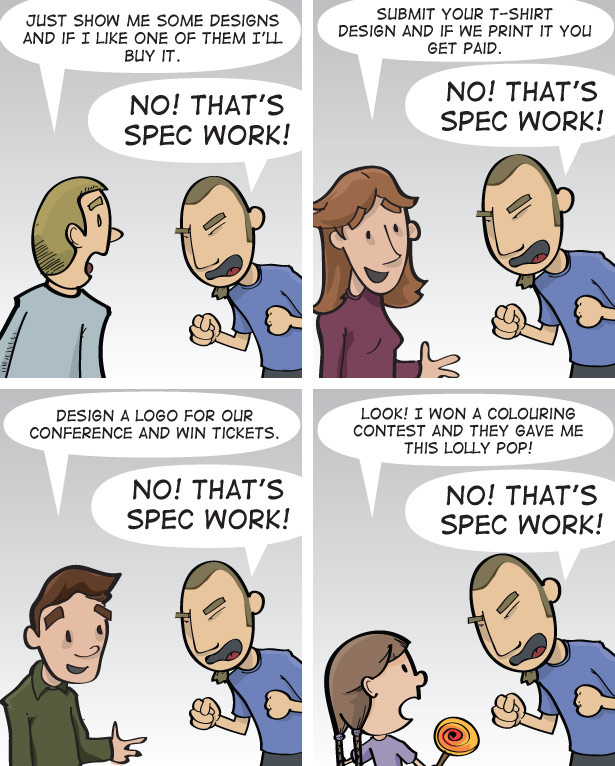 6. Bigger and bigger
We've all been there. Bigger logo, more colors, more fonts. But we think you know how to solve this problem, try to explain and win a medal. Cartoon by Creative Market.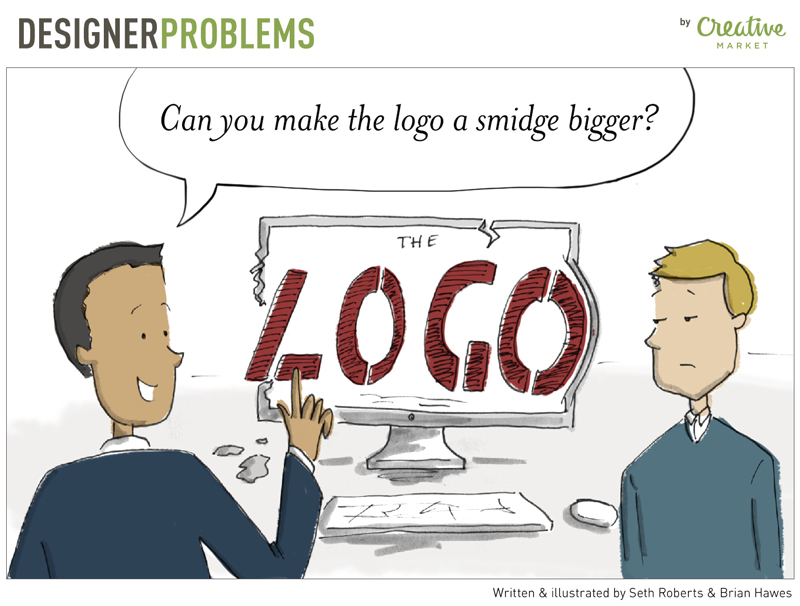 7. Final of final files
Are these files familiar with you? We are 100 percent sure you got something like this in your laptop and we also have. If you are new in this world? Don't be shocked. This hilarious cartoon from Akshar Pathak.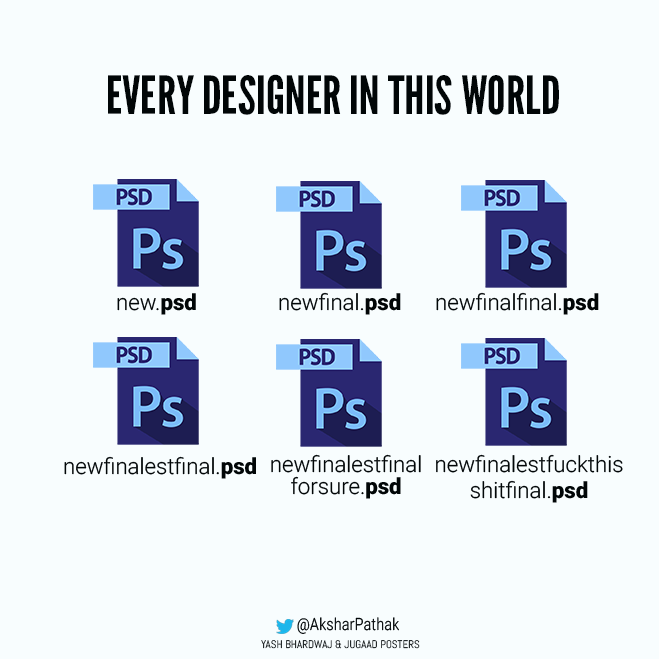 8. Schedule as a designer?
You always want to have the clean and healthy schedule but life is not like a dream. It is a nightmare in the case of many customers feedback at the same time and always say that "we are very urgent". The cartoon by Zombiesmile on Deviant Art is a great illustration of the designer's schedule sample.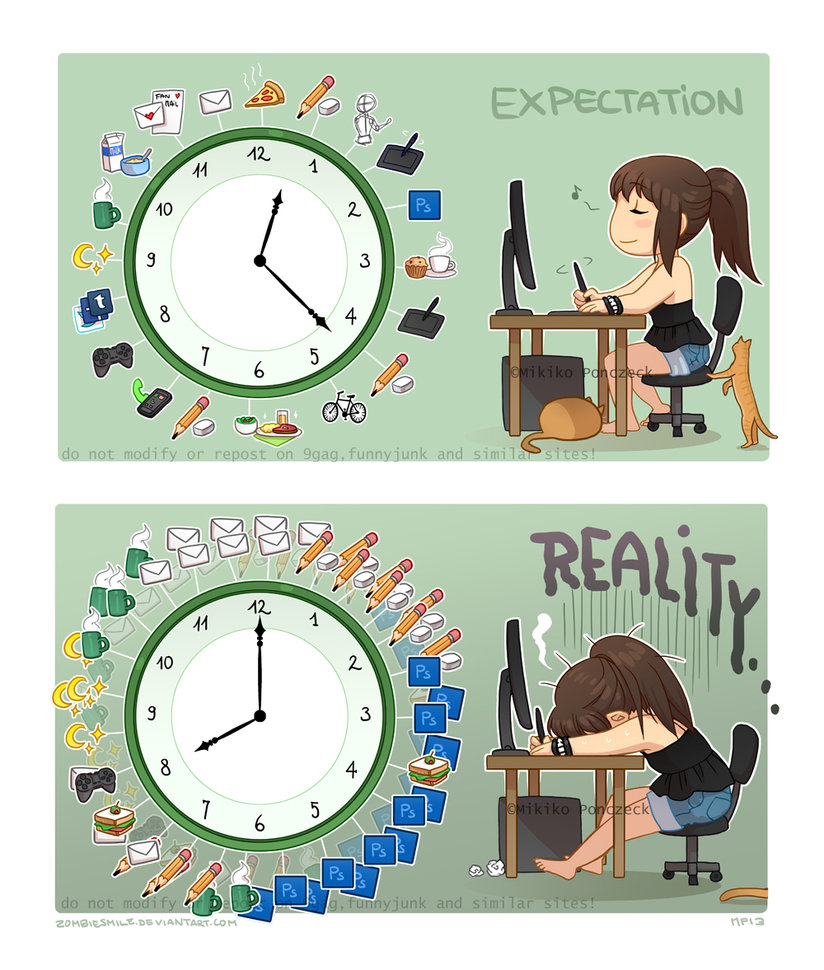 9. Google Search: Expert?
Want to create a great resume that attracts the recruiters? Try this one! Comic by CommitStrip.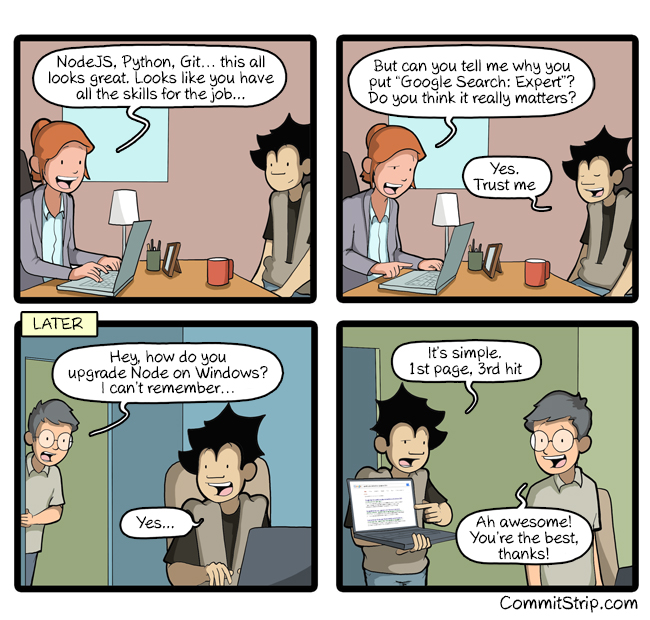 10. No one's fault
Hummm, so whose fault? Comic by CommitStrip.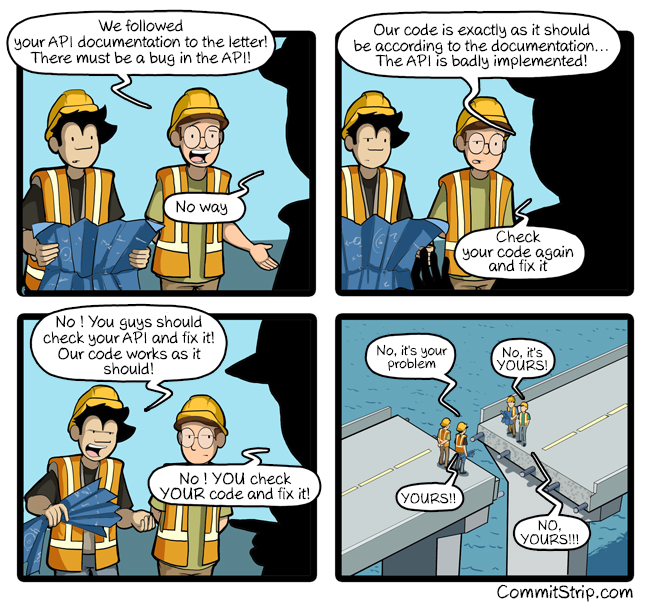 11. The friends of designer
Have you ever got the phone call like this? A friend calls you and say something like "Hey, long time no see. I heard you're a designer now", and can you guess what he will say next? Cartoon by Creative Market.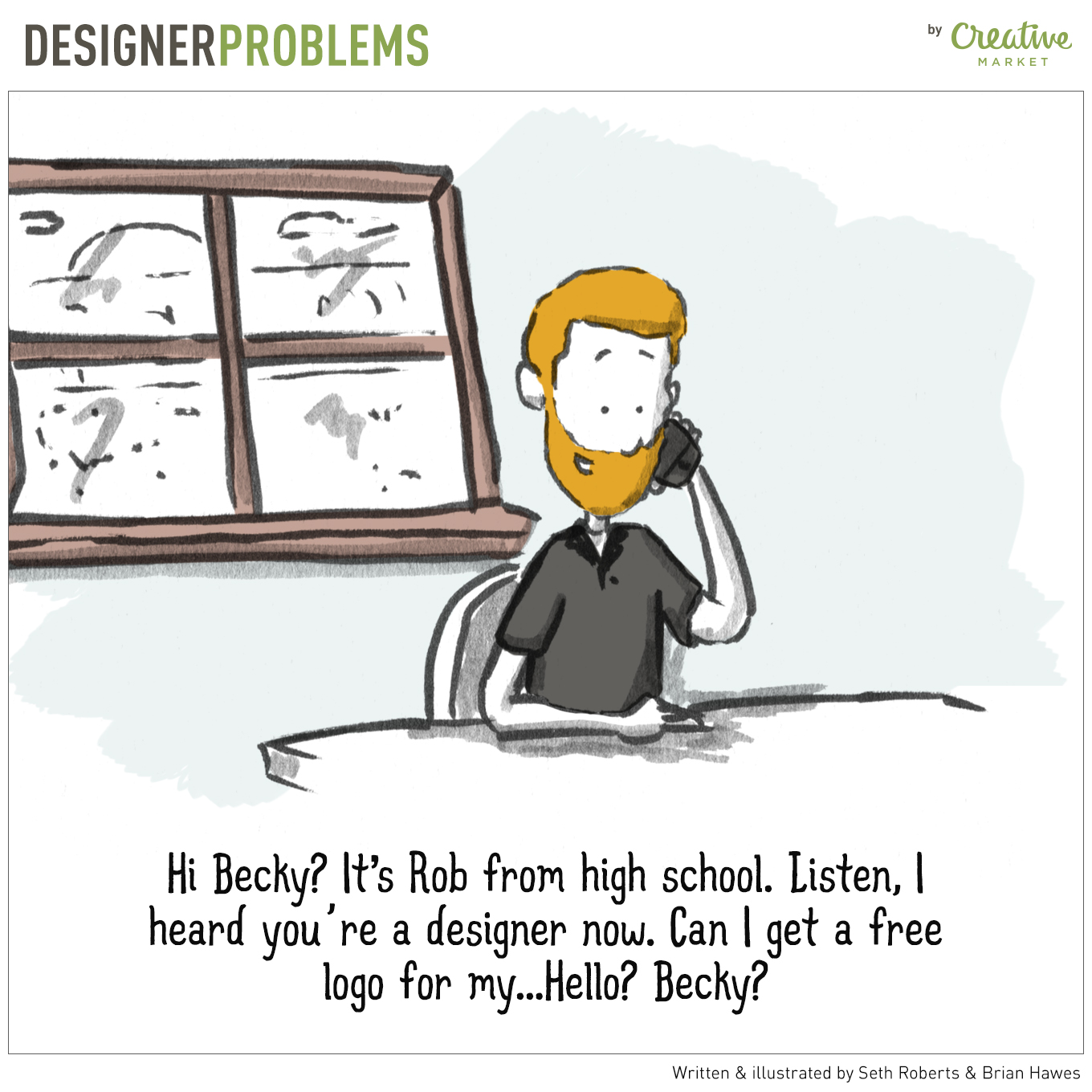 12. When negative means positive
A healthy balance between great negative space and intrigue will entice the viewer to spend extra time looking at your design. But you need to explain to your client to understand the meaning of negative, try hard and don't give up. The Experience of Ken Reynolds.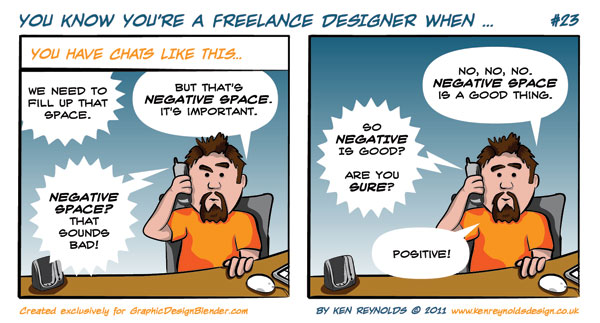 13. When the parson is a designer
If you want a designer to be a parson in your wedding, be prepared not to be shocked by the sworn statement of design. Cartoon by Creative Market.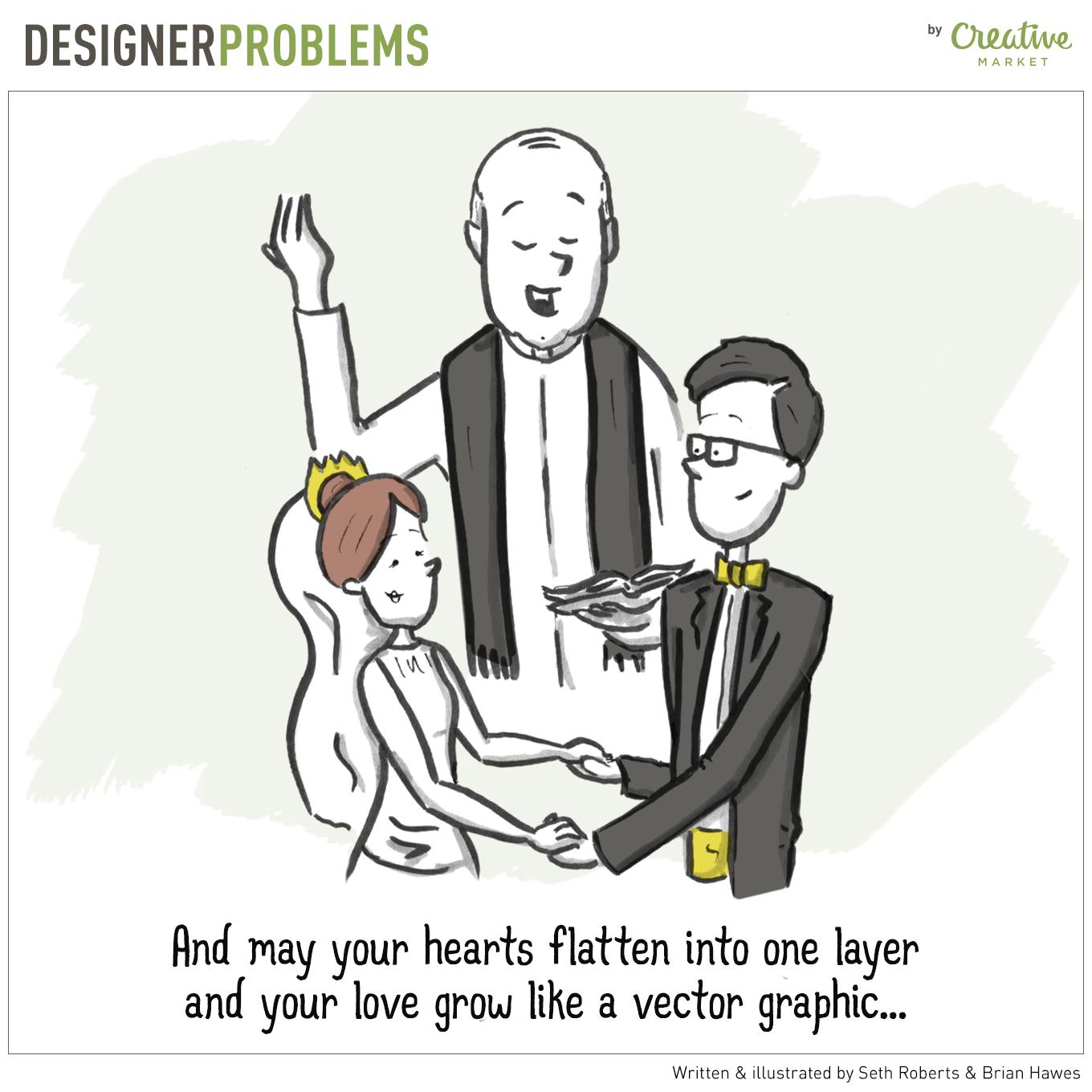 14. Bedtime
Hey, stop reading this blog post, turn off your phone and enjoy your bed. So true story from Books of Adam.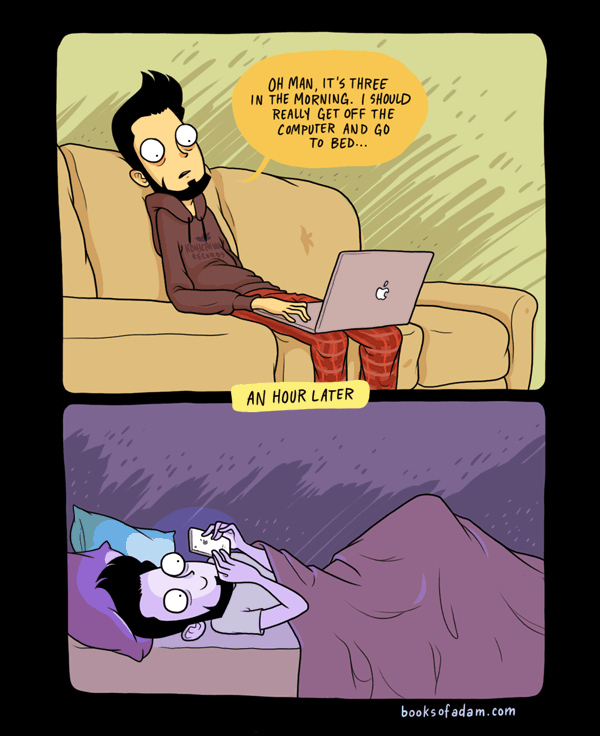 No matter how difficult you guys are dealing, we believe you are passionate enough to do the work that you have chosen. As we mentioned above, all the problem are the common issues so you just need to find the ways to solve them. Feel free to send us your stories to [email protected], we are happy to share your stories on our blog.
Welcome to see the designs by Junoteam on Dribbble and Behance