Halloween is approaching, and we are so excited to see everyone in costumes,children say "trick or treat" in our front door. Many of us think of ghosts, witches, pumpkins, and cauldrons at this time of the year.
You guys are probably going to some Halloween events or hosting a party of your own this year, so Juno team want to help you get in the spirit of designing some cool party invitations, flyers, or the scary facebook cover, Halloween looks for your website and even more we've collected some of our favorite designs of Halloween graphic for your inspiration.
Suggestions for your Halloween party invitation
Are you hosting a party of your own this year? so this's the best list for you.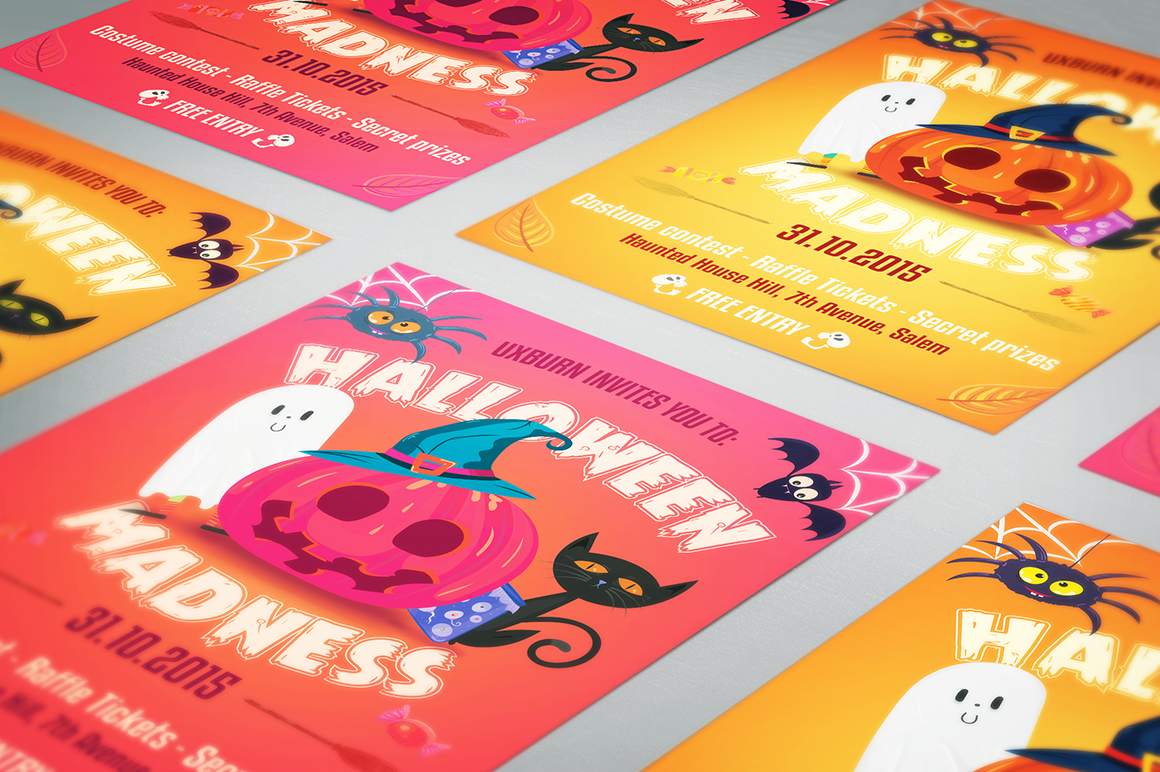 Halloween Flyer Cards Illustrations ($10) by VectorBurn
Spooktacular Halloween Party Invite ($8) by ClementineCreative
Halloween Stickers by FarShore
Alleycat Halloween Version by Mauro Andrés
Woof! by Jake Dugard
Carvin' Party by Shane Helm
He said "When your daughter asks you to help her design her birthday invitation, you better be ready. She art directed and made font and graphic decisions. Best client ever!"
Halloweenie by Whitney Anderson
A Celebration Of Sorts Invite by Mike Weinhandl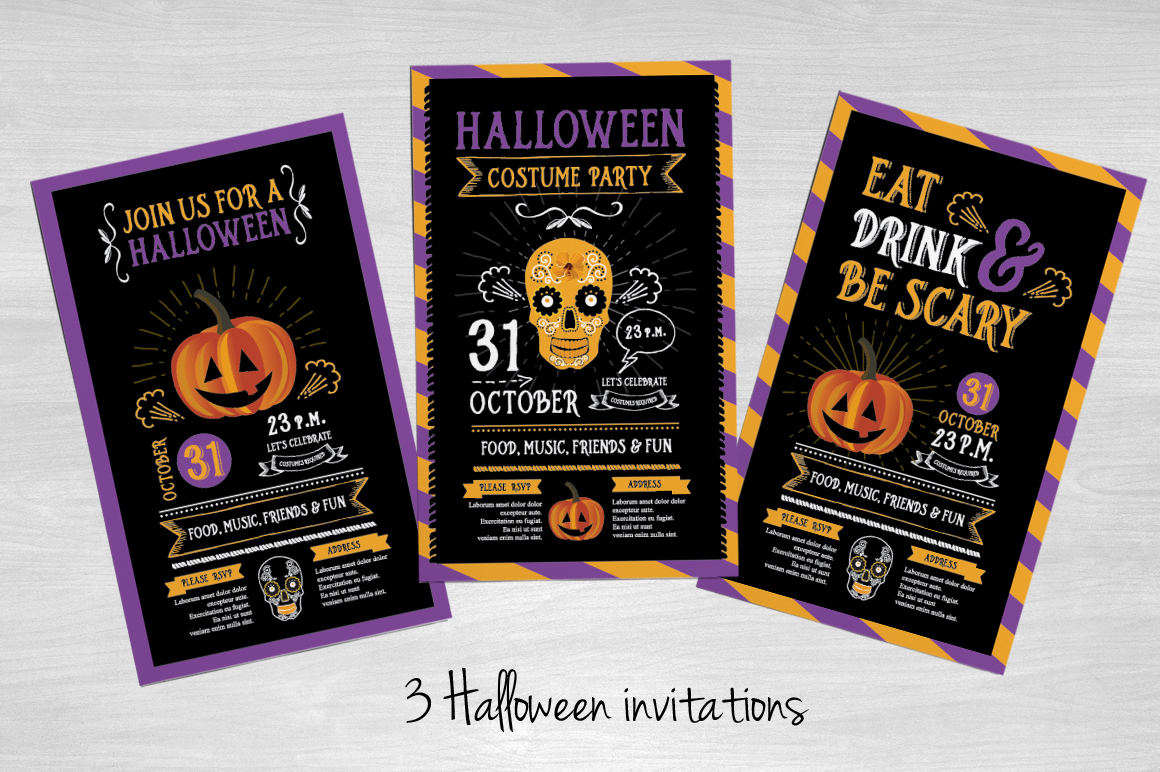 3 Halloween invitations ($5) by BarcelonaShop
Halloween Save the Date by Erica Mercer
Halloween Party Poster by Loren Klein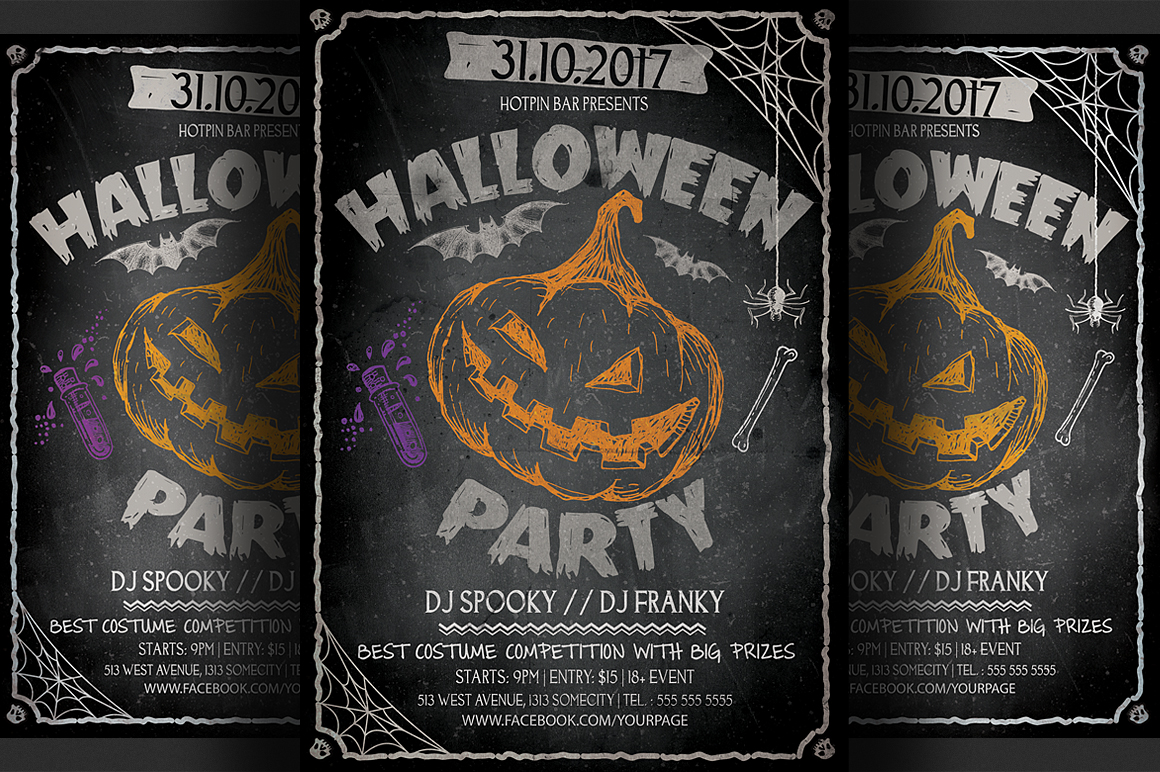 Halloween Party Flyer Template ($7) by Christos Andronicou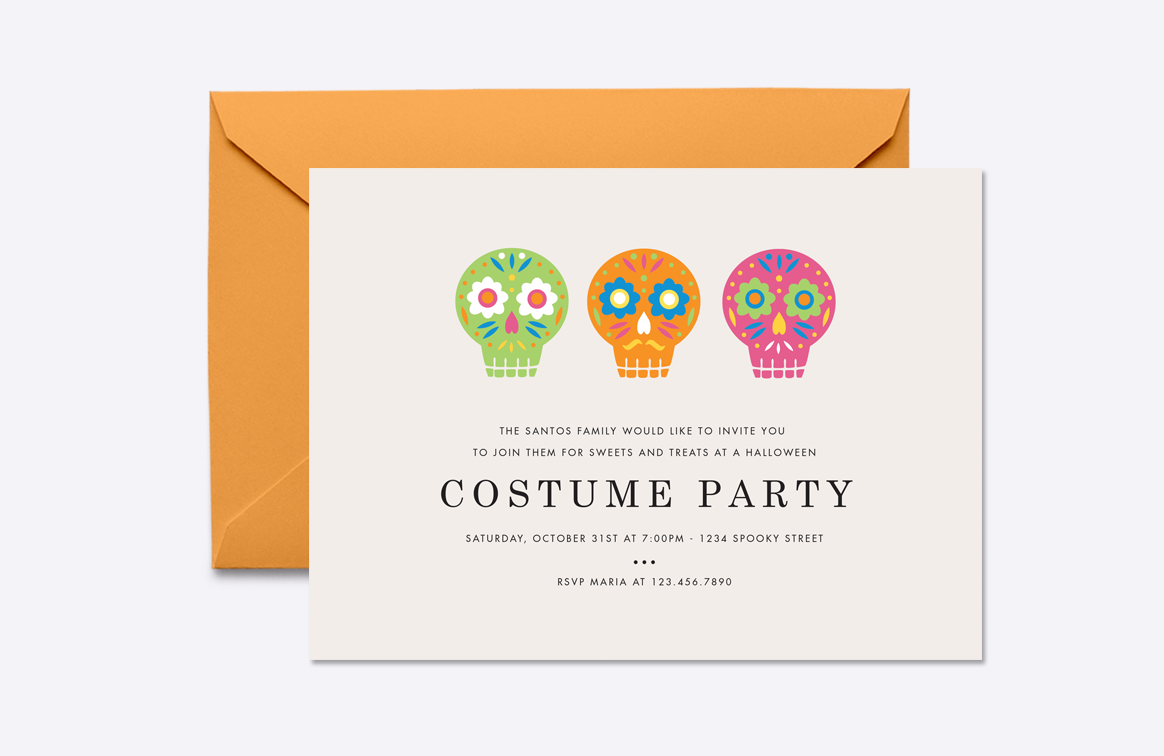 Sugar Skulls Halloween Invite ($8) by origamiprints
Inspiration for your Halloween digital channels
You can find the ideas for your scary facebook cover, Halloween looks for your website, new letter, holiday sale banner and even more.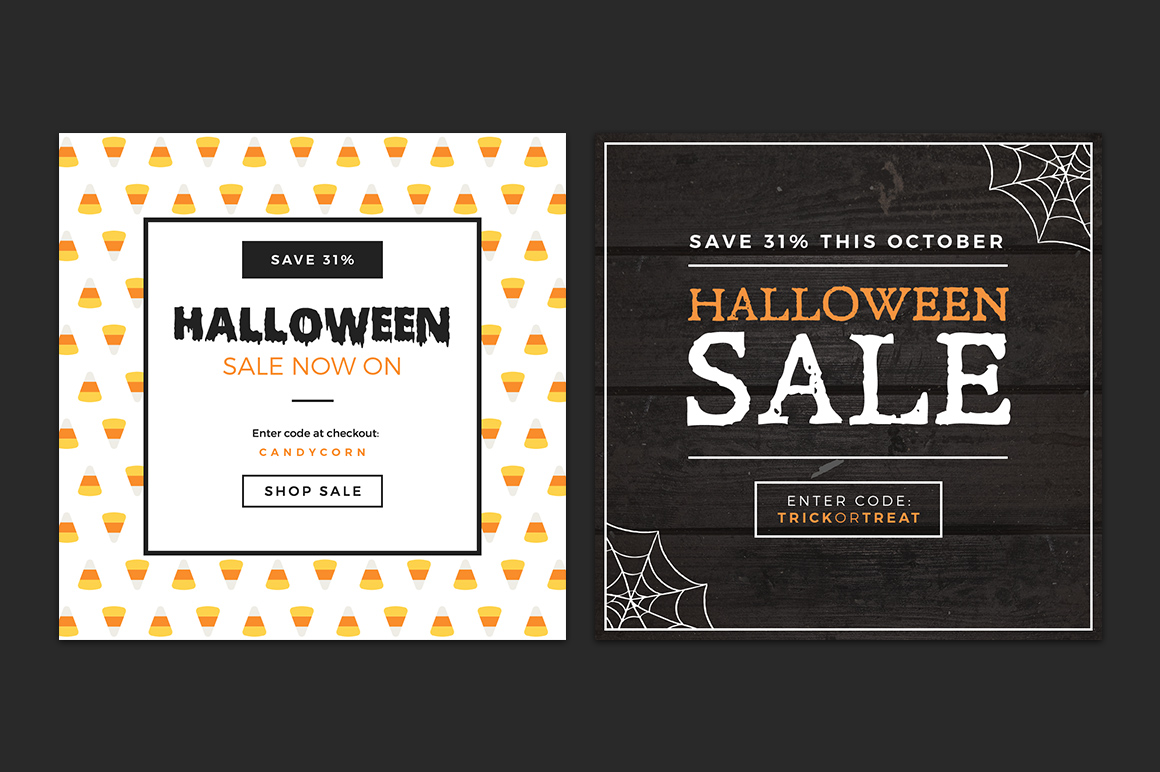 Halloween Social Media Layouts ($12) by Medialoot
Free PSD Halloween app icon by Junoteam
Halloween is approaching, so we decided to make a lovely freebie for your Halloween app or game. To say "thanks", you just need to share this freebie with your friends via the social networks.
HAPPY HALLOWEEN! by Vlad Shagov for Railsware
What a beautiful header for Halloween! We love it, how about you?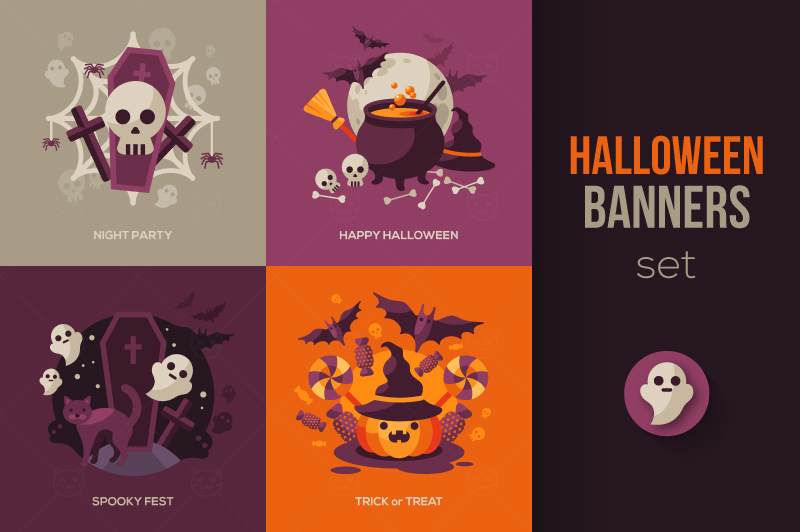 Halloween Set ($7) by kotoffei 
Halloween Popup by Clarissa Fonseca
You can design a similar pop-up for your website.
Horrorscope (Free PSD) by Artem Borysenko
He shared it as a freebie, maybe a new login form for Halloween?
Halloween banners collection Free Vector by kraphix
Wolfman Prep by Razvan Vezeteu
Nice idea for Facebook cover, what do you think?
Free Halloween Facebook cover by Junoteam
Jacko's Lanterns by MUTI
Halloween Postcard by Joey Ellis
It's a good idea for website header.
Market Pantry – Halloween Fruit Snacks by Eight Hour Day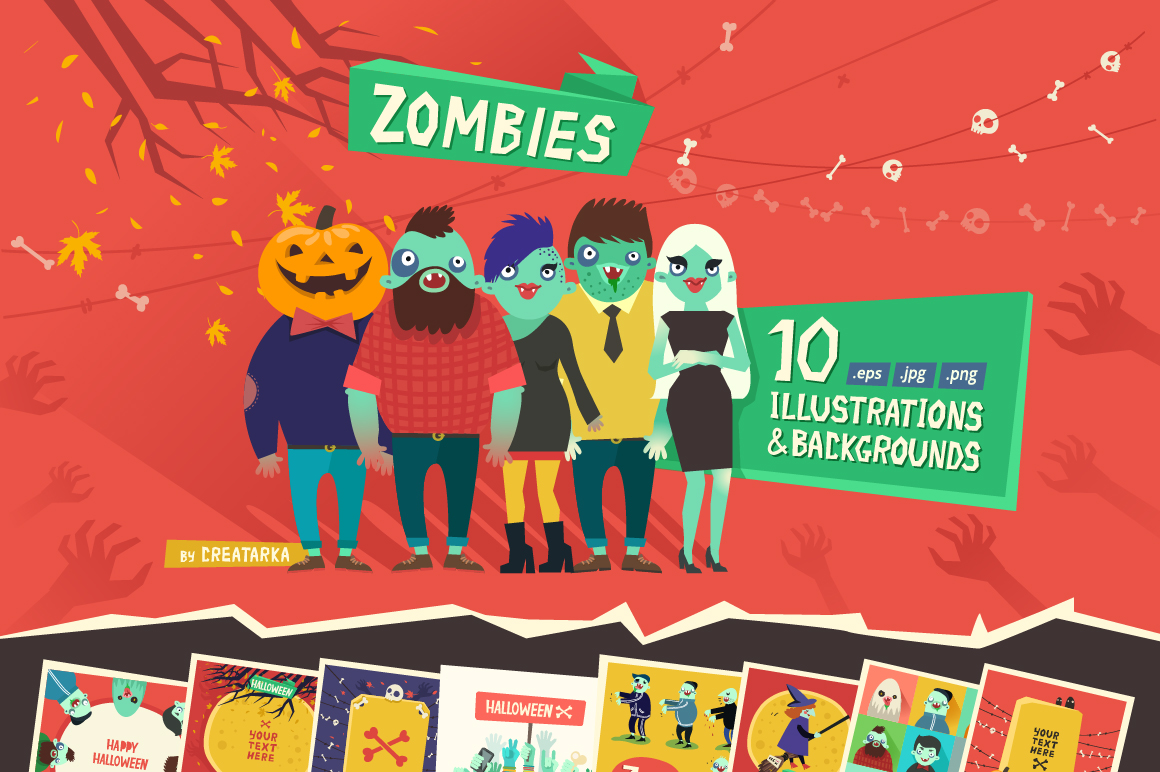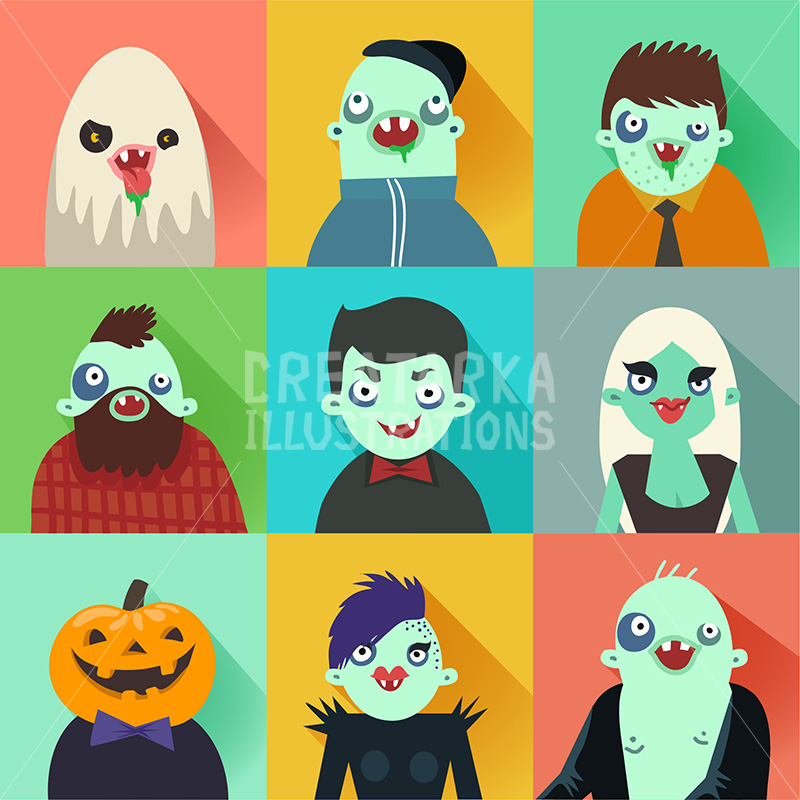 Zombies Collection ($29) by creatarka
Free Halloween vector by Starline
Halloween Logotypes
A collection of Halloween logotypes by designers from logobaker.
Welcome to see the designs by Junoteam on Dribbble and Behance